Watch collectors love giving names to their pieces, not normally individually but as a way of referencing the model as a whole. Sometimes the manufacturer gets involved by creating special editions that carry a name, and other times the watch gets associated with a famous wearer or event – the "Paul Newman" Daytona, for example. Well-known collector Chuck Maddox was fond of assigning names to a variety of watches, like the Omega Seamaster Jedi.
This trend for attaching a name to a range of watches does sometimes get carried away, and is the source of argument and general huffiness on watch forums. Take the Seiko Pogue, for example – some would argue that only a yellow 6139-6005 watch can be called a Pogue, since that's what Pogue's was… while others (me included) would say that any 6139-600x model can be referenced as a Pogue, even adding a qualifier like a Blue Pogue or a Silver Pogue.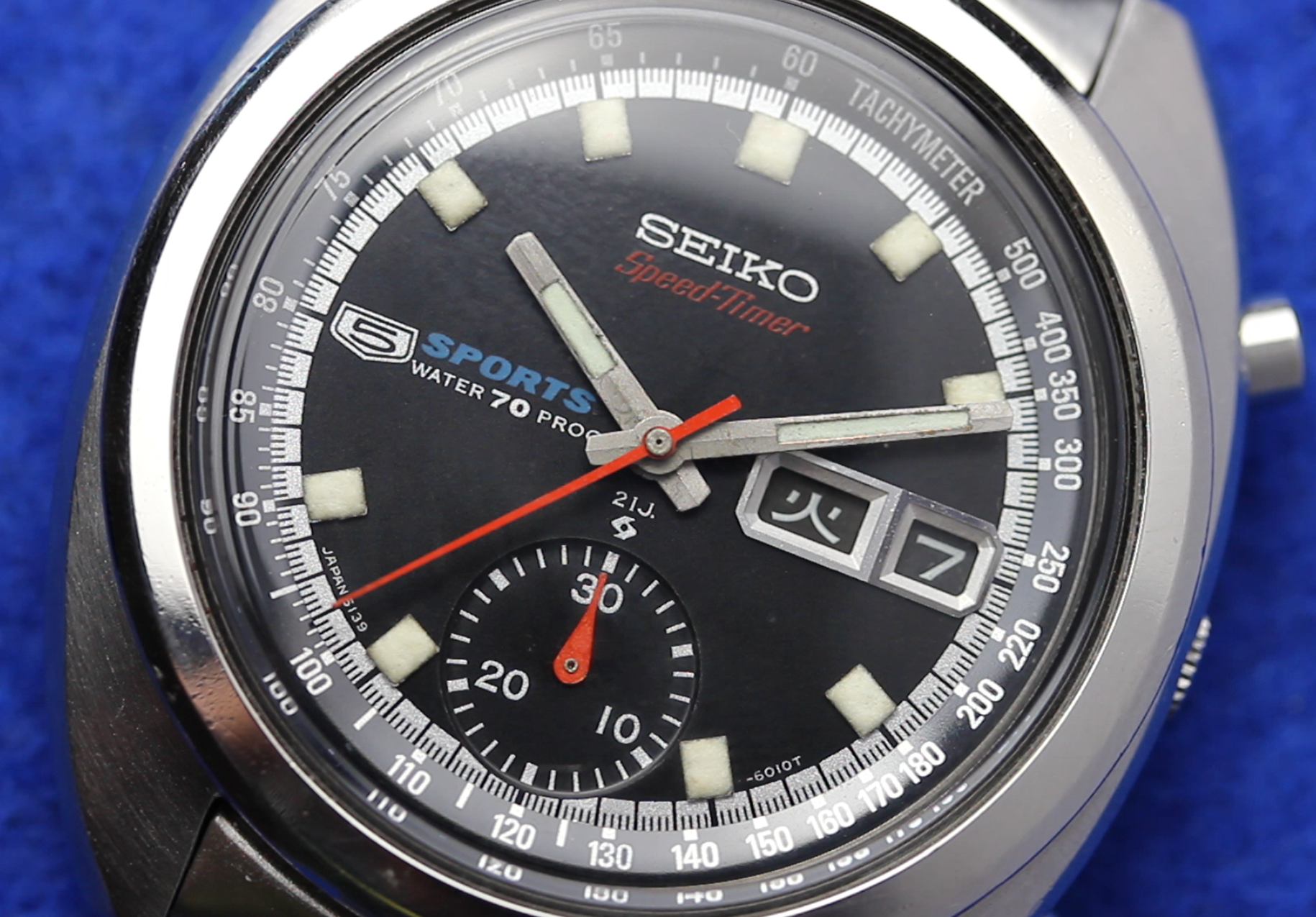 And so to another Seiko association – the Bruce Lee, as previously mentioned when I wrote about the brown one. The 6139-601x series of watches came to market shortly before the 6139-6000 and date as early as January 1969 for the Japanese Domestic Market watches.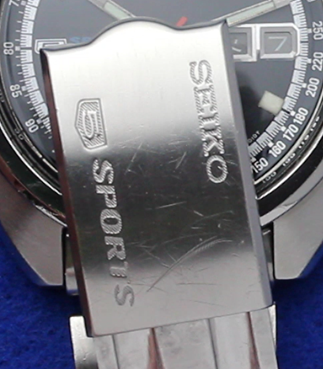 The JDM specimen above is from March 69 and has a number of differences to the "export" market watches, namely the Speed-Timer naming, 5 Sports branding, it has a –6010T dial code (as opposed to –6040T seen on the others) and it has a 21-jewel version of the 6139A movement.

The original bracelet is marked 5 SPORTS as well, and the earliest version has end-links engraved with 6139 – 601.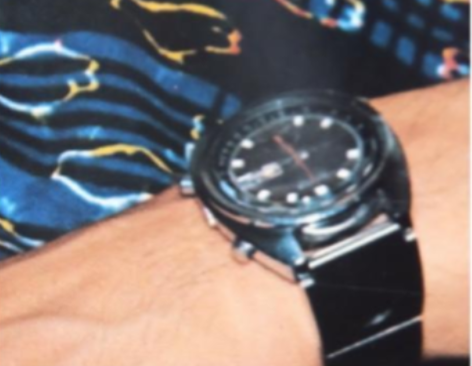 It's reckoned that Lee's own watch was first seen in June 1969, and the grainy photos appear to show a black dial watch on a replacement bracelet; there is some text at 9 o'clock but it doesn't look to have the multi-line Seiko 5 Sports that' would mark it out as a JDM watch. As a result, it's quite likely that his was a Hong Kong market watch, meaning it would have an English/Chinese day wheel rather than English/Kanji as the JDM would have.
DC Vintage Watches collected a good bit of info and there is plenty of other speculation, but unless some kind of verified proof shows up that Lee's watch is found, we'll never really know.
To add to the speculation, maybe Lee's watch was actually brown?