Seiko definitely does have a strange history. As well as having duelling factories who were encouraged to compete against each other to make them both better, they had seemingly hundreds of versions of watches which surely competed for the same attention. The logistics of manufacturing and the parts supply must have been ferociously complex too. Take a look at the fantastic archive of old Seiko catalogs on Seiko Watch Catalogs – Late 1960's (JDM) — Plus9Time to see just how many similar watches they appeared to sell at any one time.
Looking at car companies, they tend to produce a handful of models which might overlap with each other, but broadly speaking, they'll fill a particular segment or niche – small hatchback, mid-size coupe, 2-seat roadster, full-size SUV etc. Then again, companies with multiple brands do have overlap, even where the underpinnings are largely the same – see Volkswagen, Audi, Seat, Skoda…
One interesting little automatic dress watch from the Seiko stable was this Seiko Blue Yacht, reference J13034. I bought it as part of a multi-watch deal, and had it serviced to clean it up a little. Very little is known about these watches – it seems they were only available for a few months in 1961/2, alongside numerous similar Seikomatic watches under different names. The Blue Yacht has a snap-back case so it's only 30M water-proof, but it shares a blood-line with other water-related watches: the 603 movement in the Blue Yacht is shared with the 50M Silver Wave, and is a predecessor to the 6217 movement used in the 62MAS.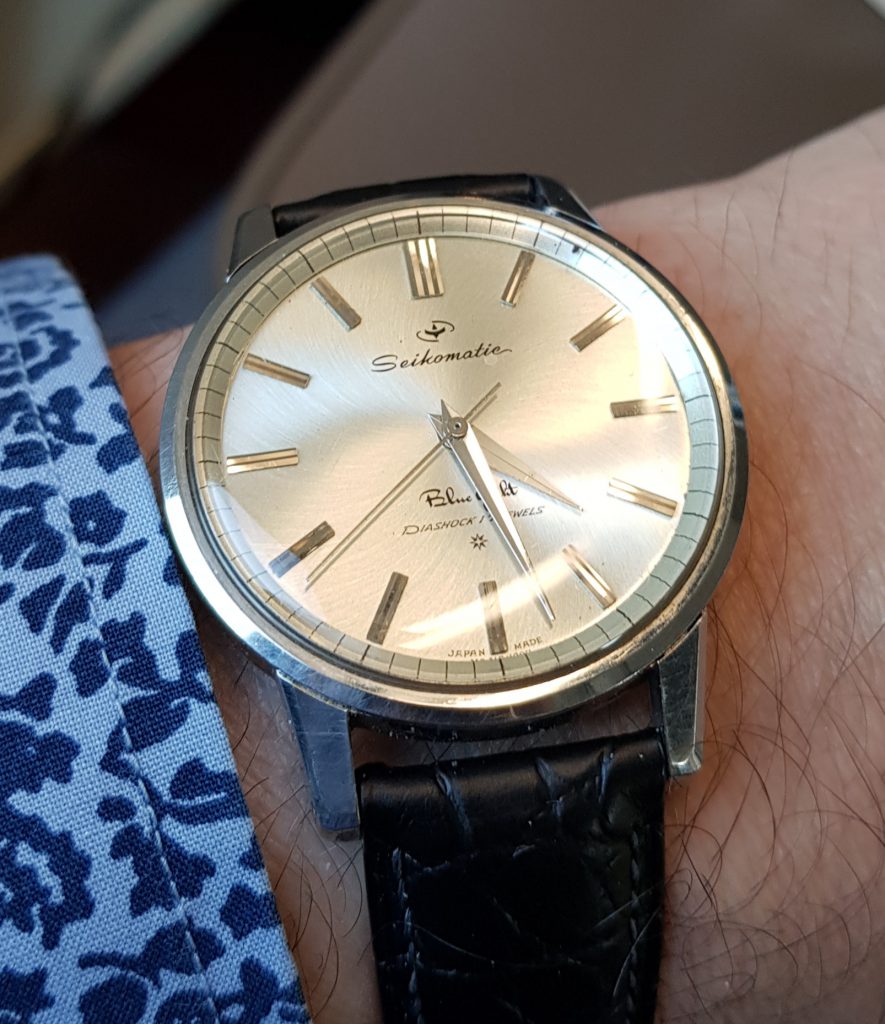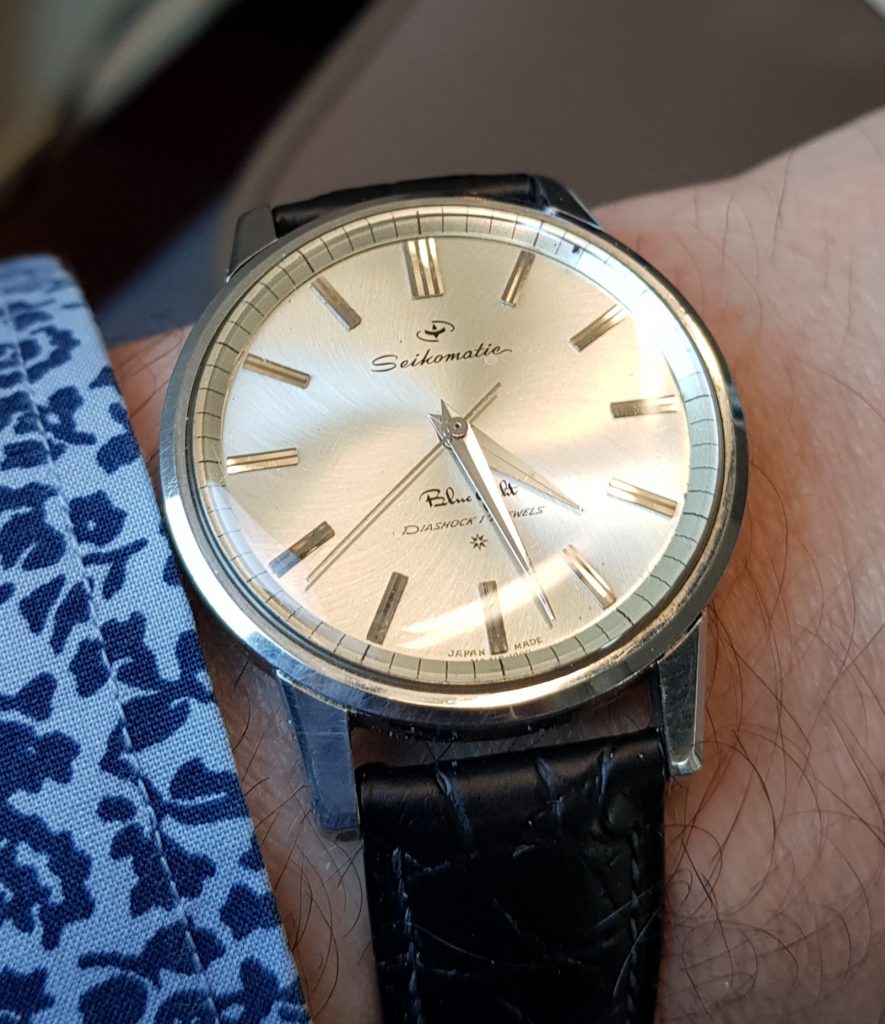 It's quite a small, thin watch, as was the fashion in the early 1960s. But the stand-out feature on the Blue Yacht is the amazing dial – it has a swirling brushed finish that is almost unique to Seikos of the era. Typically, the dials of watches at this time were made of silver or brass, and then painted with the finish which could be textured with a sunburst finish, and then lacquered on top. The process to end up with this dial must have been pretty complex, and yet it was only seemingly used on the Blue Yacht and the Seiko 5 Actus 6106-7700.